Date
Oct 27 2018
Expired!
Monthly Book Club – Join us!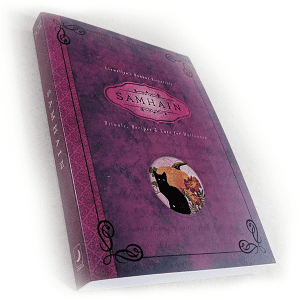 with Melissa Smith
Join us for Barjon's monthly book club meeting. The title for discussion is announced on the 1st of each month, and the book club meeting is held on the last Saturday of each month for a lively discussion to explore the ideas discovered between its covers.
This month's title:
Samhain: Rituals, Recipes & Lore for Halloween, by Diana Rajchel
Samhain, pronounced "sah-wain", also known as Halloween.
Copies of the monthly title are available for purchase in store.
Meetings are free and open to the public. Stop by and get your copy today!