Visit Us Today!
Toll Free (800)788-4318
info@barjonsbooks.com

Monday through Friday:
10:00 am to 6:00 pm
Saturday:
10:00 am to 4:00 pm
Closed Sundays
We're not your average bookstore …
Barjon's carries the largest selection of alternative spiritual resources in Montana. You can find huge selection of books for personal development, inner exploration and healing, as well as many resources on various religious ideas from around the world, both ancient and modern.
Insights for Everyone
Stop in and draw a rune stone or an oracle card from a selection of sets for a casual insight, inspiration and conversation starter.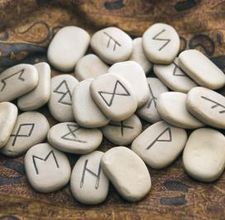 Upcoming Events
November 19 @ 11:00 am
-
6:00 pm
November 20 @ 10:00 am
-
6:00 pm
Featured Books
Join us at Barjons for a booksigning and presentation with author Leslie Patten – Saturday, November 3rd at 1pm
About Us
Since 1977 Barjon's Books has been located in the heart of downtown Billings, Montana. Over the last three decades, Barjon's has been a resource for new and used books, music and gifts that celebrate diversity of spirituality and culture. We are a place for exploration, relaxation, community and fun!
If you need a book that is not on the shelf, Barjon's is known for our fast and thorough special ordering services. There is virtually no limit to the types and genres of books we can order. In addition, we specialize in rare and out-of-print book searches.
We carry incense, candles, crystals, ceremonial supplies, art and statues from around the world…not to mention unique and thoughtful greeting cards for almost every occasion. In addition, you can find wall hangings, Tibetan singing bowls, a wide array of fine sterling silver jewelry, uniquely bound journals, and much more.
And whether you like music with an upbeat international flavor, or something quiet for relaxation, Barjon's offers a variety of hand-picked music…all of which you can listen to before you buy!
We invite you to stop by, explore the sounds and scents, and take a moment just for you!