Kathleen is a psychic medium who has been connecting people with their passed loved ones since a little girl. She connects with every kind of spirit and creature. If you have a lot of activity happening in your home, she will connect with that and give guidance on how to further connect or disconnect with them. Her energy is always a safe and happy space; you will feel lighter as you leave.
Psychic, Medium, Angelic Channel and Author Danielle Egnew spent 11 years in Los Angeles appearing on NBC, ABC, TNT, USA, CW, LA Talk Radio, and a host of others.  Danielle was named "Psychic of the Year" by best-selling "UFO's and Paranormal" Magazine, as well as being a vetted alumni member of "America's Best Psychics" and the national crime-solving organization "Find Me." Danielle is a Billings, Montana native and currently resides in Billings with her wife and their daughter.
Stacey is a gifted psychic and spiritual medium who resides in Billings Montana. She is a woman who communicates with angels and spirit guides and gives accurate psychic readings while helping people to find connection in a world where there is very little. She is also an intuitive counselor who uses her intuition to offer guidance to all of her clients, encouraging them to move in a positive direction and face the challenges from past trauma to future positive connection.
Paul Cozino is a psychic Medium. Paul has had this gift his whole life. Paul is also certified by the Center for Spiritual Enlightenment based in NYC. Paul can connect with Angel's, spirit guides and loved ones that crossed over. Paul is a spiritual adviser, and also does small medium events and house cleansings.
Todd Kintz is a 3rd Degree Wiccan High Priest,  medium and clairvoyant. He has been providing clarity in all areas of life through the tarot, pendulum, runes and past life exploration since 1989.
Jasmine is a Spiritual Life Coach and Tarot Oracle reader. She provides one on sessions alongside her 90 day Attune to Mind, Body and Spirit sessions. Jasmine will help you access your truth while removing blockages that are currently holding you back. Removing these barriers will allow you to have a clearer vision, tap into your personal power and feeling confident about reaching your goals and improving life.
Janna is a local Reiki practitioner and book lover. She has been reading cards for family and friends for more than two decades, and is now making this talent available to the public.
Get your 30 minute reading and pay what feels appropriate.
Shelly is an artist and Reiki healer. Her connection to divine source originally manifested through creativity and color. During and Intuitive Art session, Shelly co-creates a custom painting for you with the universe. The energy reflected in paintings she's done for others have inspired them, guided them during meditation, or assisted with issues they were struggling with. As a Reiki healer, Shelly will help channel universal life energy through you so that it may help where it is needed most in your physical or spiritual body. The Reiki session will be seated with minimal physical contact in recognition of social distancing protocols.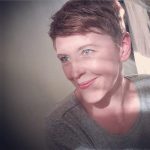 Glenda Brauneis
1st & 3rd Saturday
Glenda Brauneis is an intuitive palm reader with over 20 years experience. She was first trained in the art of Palm reading in Washington D.C. and has continued to learn and grow in the art as she's traveled and lived all over the U.S.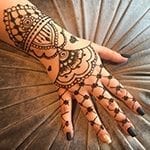 Kelley Partridge, Artist
Saturdays, As scheduled
Kelley Partridge Intuitive Artist will be available to adorn you with Intuitive designs, with henna, at Barjon's! Kelley is a self taught artist who loves to create. See more of her work and info on henna at kelleypartridgeintuitiveartist.com.