Monday & Tuesday, Once Each Month
Crystal Rasmussen, Generational Healing
Click here to schedule an appointment

Crystal Rasmussen is a Generational Healer™ and Spiritual Guide who supports you in clearing past generational trauma and wounds within your genetic lineage through an ancient healing technique from your ancestors to release pain and trauma stored within the memory of your DNA to heal you today. Crystal travels from her home base in Sidney, MT sharing this sacred work with other communities. For more information visit
www.CrystalRasmussen.com
.
1 hour / $150
Wednesdays
Stacey Schumer, Intuitive Readings
10am – 4pm
Click here to schedule an appointment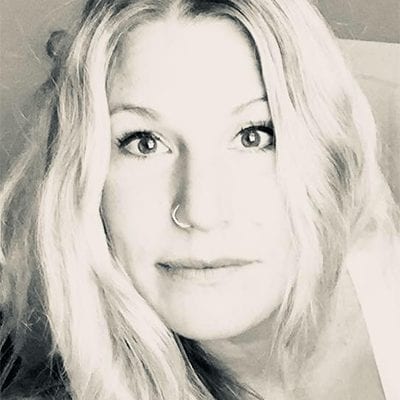 Stacey is a gifted psychic and spiritual medium who resides in Billings Montana. She is a woman who communicates with angels and spirit guides and gives accurate psychic readings while helping people to find connection in a world where there is very little. She is also an intuitive counselor who uses her intuition to offer guidance to all of her clients, encouraging them to move in a positive direction and face the challenges from past trauma to future positive connection.
In each readying you will receive a detailed and highly accurate insight that covers the aspects of your life where you feel you need the most connection.
30 minutes/$55
60 minutes/$100
Thursdays
Paul Cozino, Psychic Medium
1pm – 6pm
Click here to schedule an appointment
Paul Cozino is a psychic Medium. Paul has had this gift his whole life. Paul is also certified by the Center for Spiritual Enlightenment based in NYC. Paul can connect with Angel's, spirit guides and loved ones that crossed over. Paul is a spiritual adviser, and also does small medium events and house cleansings.
30 minutes/$45
60 minutes/$75
Fridays
Todd Kintz, Tarot Readings
1-6pm
Click here to schedule an appointment
Todd Kintz is a 3rd Degree Wiccan High Priest,  medium and clairvoyant. He has been providing clarity in all areas of life through the tarot, pendulum, runes and past life exploration since 1989.
30 minutes/$40
60 minutes/$75
Saturdays
Glenda Brauneis, Palm Readings
First Saturday 1-4pm
Click here to schedule an appointment
Glenda Brauneis is an intuitive palm reader with over 20 years experience. She was first trained in the art of Palm reading in Washington D.C. and has continued to learn and grow in the art as she's traveled and lived all over the U.S.
30 minutes/$40
60 minutes/$75
Red MoonEagle, Intuitive Readings
Fourth Saturday, 10am-4pm
Click here to schedule an appointment
Red MoonEagle is a shamanic healer, astrologer, teacher coach and energy worker. Using Tarot she assists you in finding clarity in your situation as well as provide options for growth. MoonEagle helps clients understand the web of life and assist them in fulfilling their purpose in life. She guides them to harmonious acceptance of their work and the choices they have made and or need to make.
Each session is packed with information, and clients are encouraged to bring pen and paper.
30 minutes/$50
60 minutes/$100
Kelley Partridge, Henna Hand Painting & Custom Sigils
Two Saturdays, 10am-4pm
Click here to schedule an appointment
Kelley Partridge Intuitive Artist will be available to adorn you with Intuitive designs, with henna, at Barjon's! Kelley is a self taught artist who loves to create. See more of her work and info on henna at kelleypartridgeintuitiveartist.com.
Designs starting at $15
By Announcement
Danielle Egnew, Intuitive Readings
Click here to schedule an appointment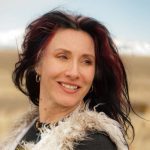 Based outside of Bozeman and currently on tour, Danielle's schedule will vary in the coming months, however she is more regularly available for consultations via her website at www.DanielleEgnewAdvisor.com
30 minutes / $85
60 minutes / $150
PLEASE NOTE: This schedule is subject to change. We encourage you to call to reserve an appointment with readers. Thank you!