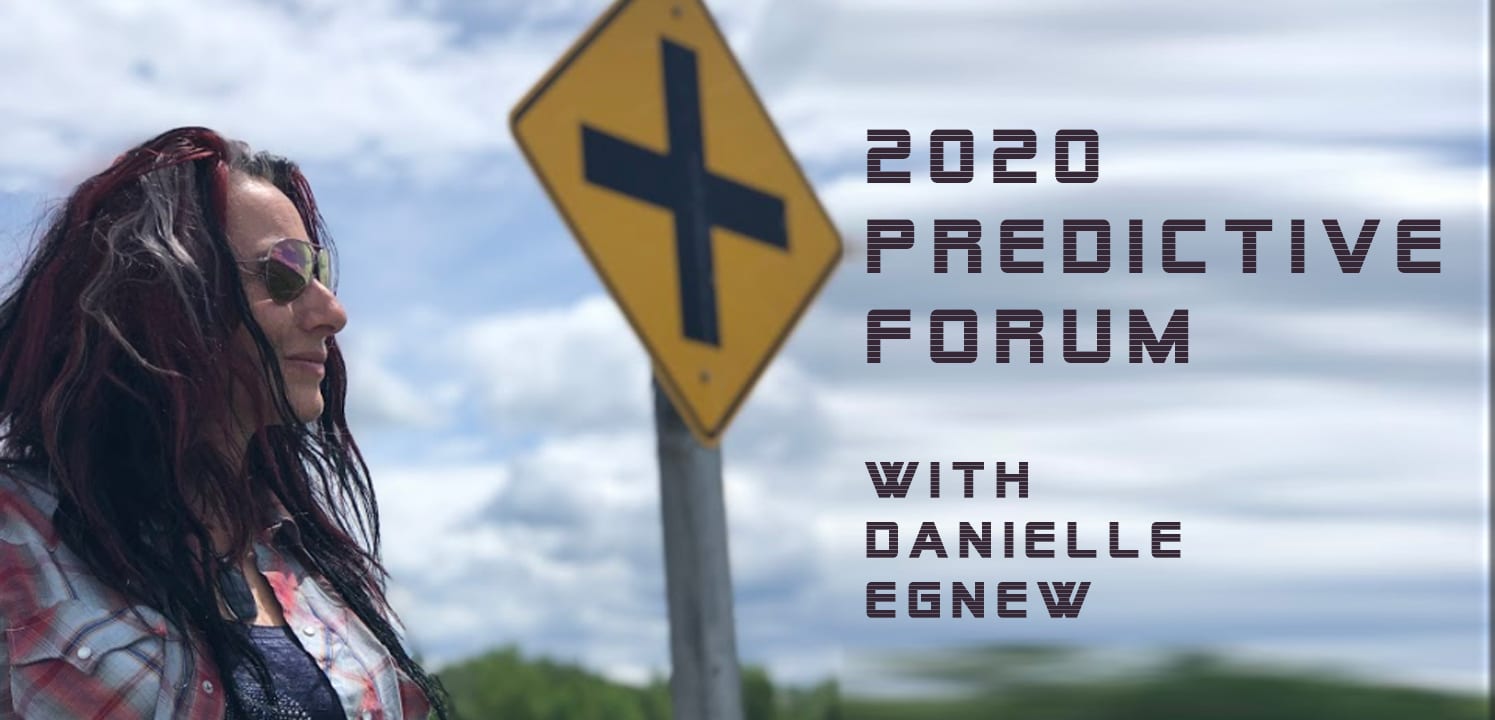 2020 Predictive Forum with Danielle Egnew
As the end of a roller-coaster 2019 draws near, many are wondering what the focus for 2020 shall be. Shifts have occurred in 2019 that position the USA for major changes in 2020 — the YEAR of EVOLUTION. It's time to see through illusions as Jupiter enters Capricorn, the sign of structure and hard work, fueling creativity and luck amidst expanding horizons. Yet for those choosing old "settling" patterns through 2020, this expansion may feel like "the end" of a familiar world, with Saturn the teacher also in Capricorn, and Pluto the shadow keeper residing in Capricorn alongside Jupiter and Saturn.
This year asks us to commit to our learning choices: Old dysfunctional life patterns that are not addressed, or even buried for convenience, turn into the cement around our feet for quite some time to come while we learn under Capricorn energies. Or, we can address sticking points in our life, choose evolution, and be delivered into the new world paradigm with great expansion. December 2019 is the energetic gateway time to choose a learning path. This is the clarity all will be seeking in 2020 (20/20)!
Channeled by Psychic, Medium, Author and Angel Translator Danielle Egnew ("The Road Angel", Travel Channel, NBC, CW, Washington and Huffington Post), this fascinating and insightful annual forum shines a light on what may be considered a rocky path of transition, yet is actually a path to deliverance: What are we being delivered from? How will that affect our society, our food, our water, our money? Are we close to a civil war or is there another transition happening? What is happening with humanity globally, and how will this affect our national policies? How can we all use the deliverance energies to change old worn-out patterns in our lives and become what we are truly designed to be? And what's going on with our ET community and earth in 2020?
Event tickets are $45. Each event attendee is allowed one personal psychic question while time permits during the event. This annual predictive year-end forum sells out every year, so those wanting to attend will wish to purchase tickets early, as seating is limited. Due to limited seating, all ticket sales are final. Tickets may be pre-purchased online at https://www.danielleegnew-advisor.com/events-1/2020-predictive-forum-with-danielle-egnew, or with cash at Barjon's Books, 223 N. 29th St, Billings, MT 59102, Call (406) 252-4398 for more details.