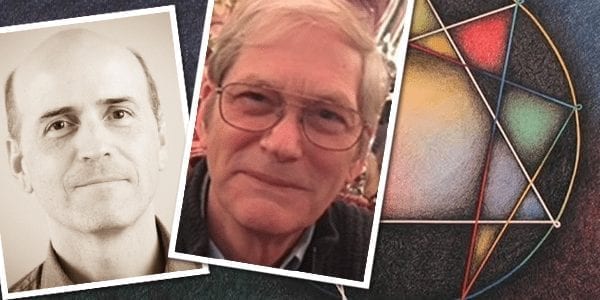 An Introduction to the Fourth Way
with John Walz & David Fletch – Saturday, June 30, 2 -4pm  — $25
The Fourth Way is an esoteric system of Self Realization which was brought to Europe by George I. Gurdjieff in the early 1900's. In our presentation, we will discuss its origins, history, practices, and aims. We will also discuss the influence that the Fourth Way has had on our modern society through literature, theater, movies, and science. The presentation will culminate with an introduction to some Fourth Way techniques of "mindfulness" and will be followed by time for questions and answers. Please join us for two powerful hours of Being Present in the Now.
John Walz is a Licensed Acupuncturist with a Masters Degree in Oriental Medicine. He lives in Northern California with his wife of 14 years, Delphine, who is also a practitioner of the Fourth Way. John was introduced to the Fourth Way in 1987 . His background includes Tai Chi, Taoism and Yoga. During his 30 years of practicing the 4th way he learned the joy of being present to every moment in his life.
David Fletch is a brand new student of the Fourth Way as of this morning, and has been every morning for the last thirty four years. Except for that, he is a simple, ordinary human who is not even on a special diet. One of his greatest aims is learning to love from pure, childlike essence-presence.