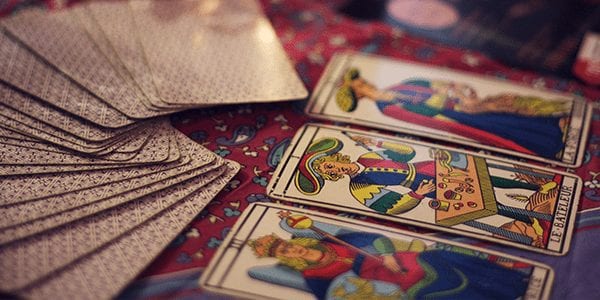 Introduction to Tarot
with Elisa Lorello
This introduction to tarot class takes you on a journey exploring the complex history, meaning and diverse uses of the Tarot in your lives. More than a divination tool, tarot is an opportunity to develop/strengthen/us your intuitive abilities (clairvoyance, clairaudience, claircognizance, clairsentience) for yourself and others.
Compare/contrast tarot and oracle cards
Give a basic introduction to tarot and oracle cards (especially tarot)
Show how to clear and charge the energy of a card deck
Practice some basic readings to develop intuition
Author Elisa Lorello was born and grew up on Long Island but found her way to Billings just in time to hold her wedding reception at This House of Books. She has written and published numerous novels, a memoir about her lifelong love for the band Duran Duran, and The Writer's Habit, which inspired a blog and website, and workshops in storytelling, the writing process, and rhetoric. She approaches each with enthusiasm and humor.
Space is limited to 4 attendees. Attendees will be required to wear a mask over their nose and under their chin while in attendance. Class will break outside the room at 1:00pm for 30 minutes, so you can bring a snack.
UPDATE
There are no more spaces available for this class. If you would like to be notified when this workshop is offered again, please add your name and email address here.