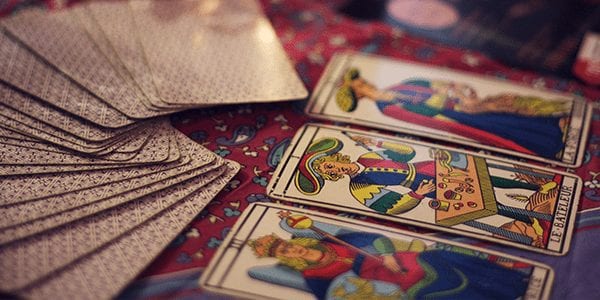 Introduction to Tarot
Greetings fellow travelers. I welcome you to a class on Tarot. Some of you may know me as an occasional guest reader at Barjon's Books. I welcome those interested, novice and advanced to join me in this journey. This is 5 hours class on the history and complicated use of tarot. This class will go beyond the simple use of tarot to divine your love interest. This class goes in the complex history, meaning and diverse uses of the Tarot in your lives. Real applicable uses. I am eager to share with you over 25 years of experience in using Tarot in both my life, work and profession.
– You will receive a packet of valuable information to take home with you.
– To be best prepared for the class, bring pen paper and a deck of Thoth Tarot cards. Of course if you have your favorite deck you would like to bring, you can do that too.
– You may want to bring a snack.
– The cost of the class is $55.00 payable to Red MoonEagle in cash, or check at Barjon's book.
– It is highly recommended that you sign and pay in advance.
Class limit is 20, Deadline for class registration is 11/23/19