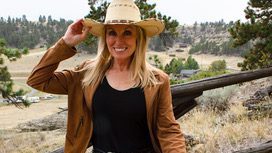 Fostering Imagination and Creating Enchantment with the Children in Your Life, and with Yourself
Join author Linda Collins discussing and signing her new book, Catching Diamonds
Creating, capturing and savoring the richness in our lives is an art  form, and skill that is playfully available to all of us.
Finding increased abundance and joy in everyday moments with ourselves, friends and children in our lives awakens and builds our treasure maps for navigating the awareness of charm, imagination, and magic in our ordinary moments.
These simple, and enchanting road maps of ideas captured in "Catching Diamonds" by Linda Collins will ignite your desires for brightening, enriching and savoring all of life around you, while supporting you in the ups and downs of life.
This book is rich with stories and ideas for spending quality time with children where they feel the true magic of being special,  supported, and loved unconditionally.  Your wisdom and art forms for navigating life are one of your most special gifts to them. The time you spend with them encourages creativity, anticipation, and engagement in life with their whole hearts with laughter, imagination, joy and trust. 
Please bring your inquisitive natures, imagination and memories, and we will join for an hour of lightheartedness, while capturing the beauty of realness in connections.