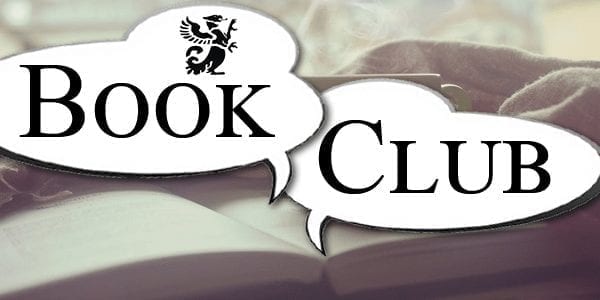 Monthly Book Club – Join us!
with Melissa Smith
Join us for Barjon's monthly book club meeting. The title for discussion is announced on the 1st of each month, and the book club meeting is held on the last Saturday of each month for a lively discussion to explore the ideas discovered between its covers.
This month's book: The Bear and the Nightingale
by Katherine Arden
This month we explore a fairy tale fit for midwinter…
Winter lasts most of the year at the edge of the Russian wilderness, and in the long nights, Vasilisa and her siblings love to gather by the fire to listen to their nurse's fairy tales. Above all, Vasya loves the story of Frost, the blue-eyed winter demon. Wise Russians fear him, for he claims unwary souls, and they honor the spirits that protect their homes from evil.
Then Vasya's widowed father brings home a new wife from Moscow. Fiercely devout, Vasya's stepmother forbids her family from honoring their household spirits, but Vasya fears what this may bring. And indeed, misfortune begins to stalk the village.
Copies of the monthly title are available for purchase in store.
Meetings are free and open to the public. Stop by and get your copy today!