One-on-One Kinesthetic Readings & Healing by Emily Huckins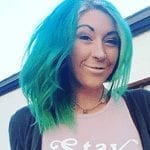 Clairvoyant via touch, LMT, Emily uses a combination of techniques gathered from her experiences in Reading Tarot,
Color Therapy, Sound Therapy and Massage Therapy. Her goal to bring you back into your connection with your
highest good, centering you and allowing you to experience a more balanced body, mind, emotion and physical
relationship with yourself.
Call down to reserve your appointments today! (406) 252-4398.
30 minutes / $40