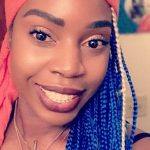 Jasmine Wallace
Intuitive Tarot/Oracle Reader
Mondays, 1:00pm - 5:00pm
Jasmine is an Intuitive Mentor that offers many facets of divination and energy healing, which includes Tarot, Oracle, Astrological Charm Readings and Mediumship readings. With these practices Jasmine intuitively reads by connecting with her guides, her clients or spirits of love one's on the other side. With her ability to exercise all of her Clair-gifts, she is determined to provide accuracy and validation, leaving you with a level of peace, calmness and reassurance.
Annelle Moore, Intuitive Reader
Mondays, 10:00am-2:00pm
As a multidimensional healer, Annelle recodes your thoughts + beliefs on a cellular/DNA level. She uses light code activations to help you release energetic blockages from current and past lifetimes that repel the flow of abundance in your reality. As a Divine Feminine mentor she empowers you to quantum jump to your highest timeline of power, prosperity, and potentiality.
Danielle Egnew Intuitive Readings
Tuesdays, 10:00am - 2:00pm
A Montana native, Danielle Egnew is an Angelic Translator, Psychic, Medium and Author, and award-winning musician, who can currently be seen on TV in "American Mystery" and "Undisclosed Mysteries", on both the Travel Channel and Discovery+. Her paranormal and spiritual podcast, "InPsight Radio", reaches thousands of listeners a month.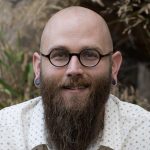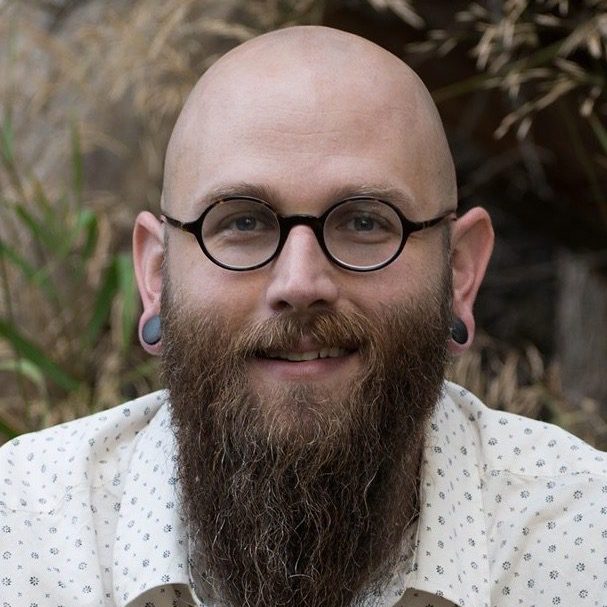 Jim Nymeyer
Wednesdays, 1:00 - 5:00pm
Jim works with the tarot cards to deliver intuitive insight, guidance, and encouragement as we navigate the ever-changing waters of life. Bring a subject, concern, or question and glean some higher perspective as the tarot cards help to illuminate possibilities. Jim has worked doing one-on-one spiritual advisory, life coaching, and teaching for over two decades.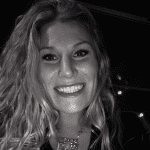 Stacey Schumer,
Intuitive Reader
Wednesdays, 10:00am-1:00pm
Stacey is a gifted psychic and spiritual medium who resides in Billings Montana. She is a woman who communicates with angels and spirit guides and gives accurate psychic readings while helping people to find connection in a world where there is very little. She is also an intuitive counselor who uses her intuition to offer guidance to all of her clients, encouraging them to move in a positive direction and face the challenges from past trauma to future positive connection.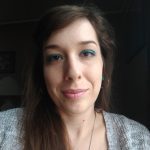 Meredith Eckerdt,
Intuitive Tarot/Oracle Reader
2nd & 4th Wednesdays, 1:00pm - 5:00pm
Meredith Eckerdt is a natural born Empath who is in the process of nurturing her intuitive gifts. She is a Reiki Master and has been reading Tarot and Oracle cards for four years. Meredith connects with the energies surrounding the querent and relays the messages coming through.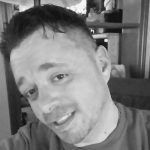 Paul Cozino, Psychic Medium
Thursdays, 12:00pm-5:00pm
Paul Cozino is a psychic Medium. Paul has had this gift his whole life. Paul is also certified by the Center for Spiritual Enlightenment based in NYC. Paul can connect with Angel's, spirit guides and loved ones that crossed over. Paul is a spiritual adviser, and also does small medium events and house cleansings.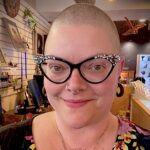 Stephanie Nymeyer, Intuitive readings
Thursdays, by appointment
Stephanie is a gifted psychic reader with over 25 years as an energetic practitioner and healer. She can assist you in communicating with your  spirit guides and higher frequencies to help keep you moving in a positive direction. In addition, she can read and repair the aura and chakras from trauma.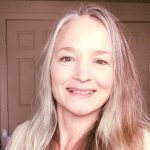 Lisa Knowlton, Illuminating Heart Readings
Fridays, 9:00AM - 12:00PM
Lisa has been practicing energy manipulation as a yoga instructor for 27 years. During an Illuminating Heart Reading, she helps the participant "morph the mind" in a solution of high vibrational frequencies and unties patterns of energy from the past that hinder the volume of the heart vibration. This ameliorates the heart's privacy allowing the heart and the mind to collaborate more freely and will illuminate course corrections toward a more loving life.
Todd Kintz, Tarot Reader
Fridays, 12:00pm-5:00pm
Todd Kintz is a 3rd Degree Wiccan High Priest,  medium and clairvoyant. He has been providing clarity in all areas of life through the tarot, pendulum, runes and past life exploration since 1989.
Deity Communication Circle
Communicate with ancestors, deceased loved ones, and spirit guides, led by Todd Kintz.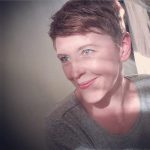 Glenda Brauneis, Intuitive readings
1st Saturdays, 12:30pm - 5:00pm
Glenda Brauneis is a spiritual guide, specializing in intuitive readings and energy work to provide support and guidance as you navigate your magical journey. In honor of the Old Ways, Glenda offers her services in exchange for what you can afford, by barter or coin.