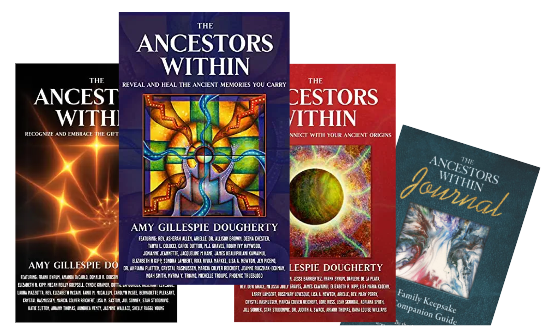 "Ancestors Within" Authors Event
Meet four contributing authors to the Ancestors Within books!

1:00 – 2:00, Question & Answer
Authors share about their chapter contributions and using ancestor work to ground, heal and grow.
3:00 – 5:00, Autographs and Readings
Get your books autographed, shop author art and craft work, and sit with an author for a short reading or healing session.
The world of ancestral healing opens up possibilities for mind, body, soul, and spirit wellness you've never imagined. The Ancestors Within books offer a collection of life-changing experts' stories and practical tools in the field of ancestral healing so you can understand what's possible and experience improved health, wealth, and happiness. 
Feeling stuck in negative, repetitive physical, mental, or emotional patterns? What if your ancestors held the keys to relief? This book will open your eyes to exactly how to access the knowledge, wisdom, and ancient medicine waiting for you. The tools here go beyond DNA analysis. Get ready to take a journey and discover the answers to the questions you've been asking for a lifetime. The stories and tools offered are placed upon a unique altar, specifically designed for your reading pleasure, but infused with energy that transcends most barriers. The combined knowledge and wisdom here is profound. The genuine passion these authors have to guide you on your journey to health, wealth, and happiness is palpable.