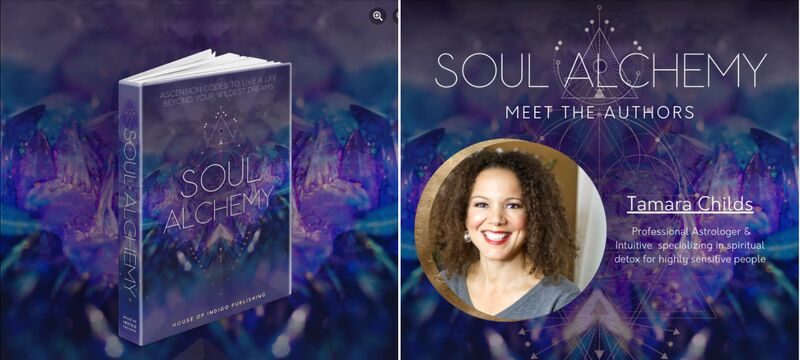 AUTHOR BOOK SIGNING with Tamara Childs, featuring her book, Soul Alchemy
Meet author Tamara Childs as as we celebrate her new book, Soul Alchemy: Ascension Codes to Live a Life Beyond Your Wildest Dreams. With inspiring personal stories, practical tools, and guidance, Soul Alchemy empowers you to create a life that is truly your own. So, if you're ready to unlock your full potential and experience a life beyond your wildest dreams, this book is for you. Let the magic begin!
Tamara is a professional Intuitive astrologer who specializes in spiritual detox for highly sensitive people. She teaches clients how to remove draining energies and restore dominion over how they feel. As
a popular radio show host, she was known for her razor sharp insight into how to live in higher levels of joy and purpose.
Tamara also loves the stage and has written many original performances shown in a Los Angeles theater. Her storytelling includes themes of social justice, with a dash of satire to refresh the spirit. She holds an M.A. from the Institute of Transpersonal Psychology in Palo Alto, California.