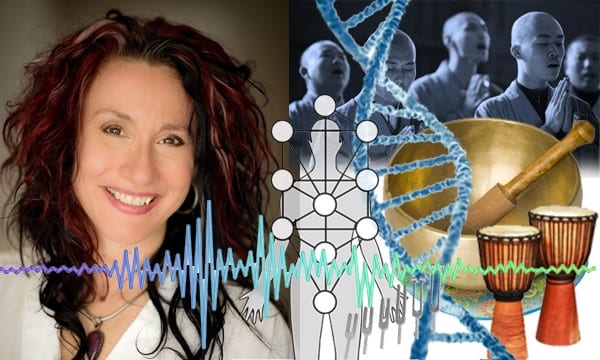 Dynamics of Sound Healing
One of the greatest threats to big Pharma, in terms of healing capacity – is sound therapy.
Healing sonic devices have been seized and patents blocked by big pharma companies since the early 1920's.
Have you ever wondered how sound works so magnificently with the body, or why? Why does music have such a stronghold on people, and why can we be lulled to sleep by a song? Did you know that sound was one of the ancient healing methods that was both outlawed and utilized by the ancient Christian churches? And did you know there are frequencies that shrink harmful cells on the body, such as cancer, and other frequencies which inspire new tissue growth? And – why does the human voice inspire actual DNA expansion?
Come enjoy this exciting introduction to the magnificent healing power of sound, and receive an immersive sound experience, with Angelic Translator / Psychic Danielle Egnew (ABC, NBC, CW, TNT, Washington Post, Huffington Post) as she uncovers and demonstrates the phenomenal miracle application of sound through the voice, Tibetan bowls, and tuning forks, and other means. You won't want to miss this physically invigorating healing forum!
Admission is $45 and includes one personal psychic question per attendee with Danielle during the forum. Admission is $45. Seating is limited in the Barjon's classroom so advanced ticket purchases are recommended. Due to limited seating, admissions are non-refundable. Tickets are available at Barjon's Books downtown (223 N. 29th St., Billings, MT 59102) or online at https://www.danielleegnew-advisor.com/events