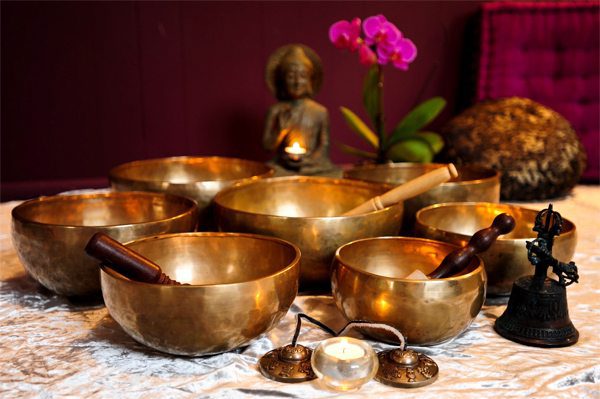 Himalayan Singing Bowl Meditation
Check-in 5:45pm.
Meditation starts 6:00pm.
Pre-registration required. RSVP online at JadeForestWellness.com. Space is limited.
In Himalayan singing bowl meditations, sound healing practitioner Jim Nymeyer invites the vibrations of hand-hammed singing bowls and in-tones Tibetan and Sanskrit mantras to aid in the release of stagnant energy, help balance the chakras, and assist us in moving to an inner space of deep relaxation.
Traditionally this meditation is done lying down (although not required) so please bring a yoga mat, blanket and/or pillows for comfort.
Meditation starts promptly at 6:30pm, so please arrive early to check-in.