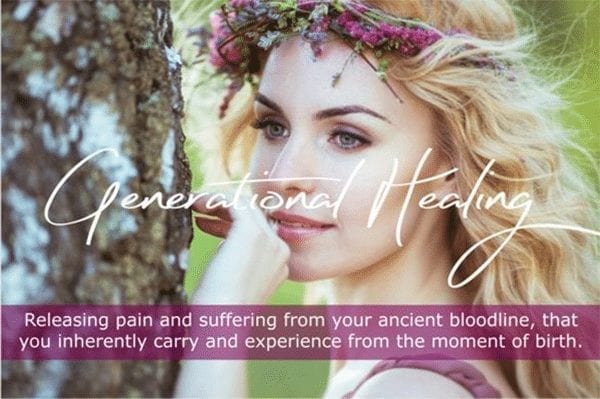 Honoring Our Ancestors: An Evening of Connecting, Healing, and Ceremony
with Crystal Rasmussen – $25
What if you learned that the pain in your back, your knee, the physical weight that you carry or the constant headaches are due to an ancestor's unhealed trauma that your genetics still carry? That would be a revolutionary breakthrough and a relief in understanding where the source of your physical, mental or emotional pain comes from.
The struggle, the sacrifice, the trauma our ancestors experienced is stored within your genetic lineage and continues to influence your life, the choices you make, your emotions, fears, beliefs, patterns and behaviors as well as how you experience life. Our ancestors are seeking to be free from the pain and suffering; ready to share their story; offer wisdom, guidance, support and healing to their lineage. We have a responsibility to them, to ourselves and to our future generations to honor them; to respect them and to release the densities of the past ancestral trauma stored within our bloodline to heal ourselves, our families and the earth.
Our ancestors stand behind us, ready and willing to support us, to guide us and to heal our lineage from the pain and trauma still stored within our ancient bloodline that is affecting you and your family today. It's time to end the cycle of inherit generational trauma held within the memory of your DNA by releasing your family's lineage unhealed trauma.
During this special event, we will open the evening with a ceremony in honor of your ancestral line, inviting them forth to hold this sacred space with us. You will then be guided to connect directly with one of your personal ancestors to receive a message. The evening will be completed with a discussion about Generational Healing™, the benefits of this sacred work, along with a live demonstration where Crystal will connect with the ancestor of a volunteer, work with their energy and heal the source of your ancestor's trauma in your bloodline.
Crystal Rasmussen, a professionally trained and certified Generational Healer™ and Teacher based in Sidney, MT. She clears past generational trauma and wounds in her clients. She uses an ancient healing technique that releases pain and suffering stored within the DNA memory to achieve her results. As a truth seeker, she uncovers and heals the root causes contributing to emotional pain, fear and disharmony within the mind and body. Once freed from this discord, clients can experience the happiness that comes from living a life of freedom and empowerment.