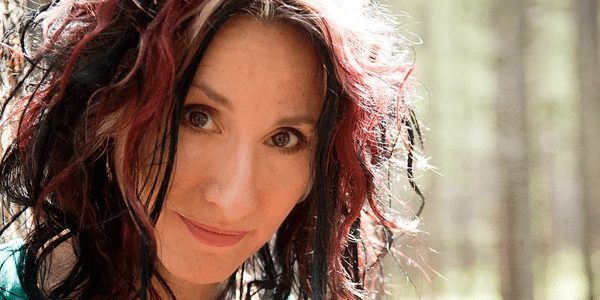 How To Present Your Spiritual Gifts as a Service
with Danielle Egnew – Sat. Mar. 31, 1pm – 3pm – $45
You're aware that you have spiritual gifts. They run in your family. Perhaps your mother or grandfather was a Psychic, Medium, Intuitive, Clairvoyant, Energetic Healer, or used divination tools like Tarot or Runes. You've practiced your gifts with others, perhaps even took classes. Maybe you've never taken classes yet you know that your gifts can help people on their life path, and you have a deep calling to step into the healing field.
Yet this process is intimidating. What if others find you to be "weird"? What will your friends and family think? How will you explain your gifts co-workers? How do you let people know what your gifts entail, and how they work? And will you alienate yourself?
Join Psychic, Medium and Author Danielle Egnew (ABC, NBC, TNT, CW, Washington Post, Huffington Post) for this practical nuts and bolts tutorial to learn not only how to authentically present and market your spiritual gifts and talents so that others may be familiar with your skills, yet learn also how to move through the checklist of whether you're ready to step into the healing and reading realm: What can spiritual work "bring home" with you, and how do you you avoid it? How do you know that you're "in integrity" when working? What is the difference between a "call to service" and a " curiosity"? How can you determine if this line of employment or service is right for you? How does one "de-personalize" a reading or healing? What are the practical "highs" and "lows" of working in the healing field? What are the general client expectations? And much more.
All participants may ask Danielle one Psychic Question during the forum. Seat is not guaranteed until admission is purchased. Admission may be purchased in advance at Barjon's downtown or online at https://www.danielleegnew-advisor.com/events . Due to limited space, admission is nonrefundable.
Psychic, Medium, Angelic Channel and Author Danielle Egnew spent 11 years in Los Angeles appearing on NBC, ABC, TNT, USA, CW, LA Talk Radio, and a host of others. She has been featured in the Washington Post and the Huffington Post. Danielle was named "Psychic of the Year" by best-selling "UFO's and Paranormal" Magazine, as well as being a vetted alumni member of "America's Best Psychics" and the national crime-solving organization "Find Me." She has been interviewed internationally for her vast array of spiritual talents, and her first book, "True Tales of the Truly Weird" debuted on Amazon's top 20 list. Danielle is a Billings, Montana native and currently resides in Billings with her wife and their daughter. https://www.DanielleEgnew-Advisor.com