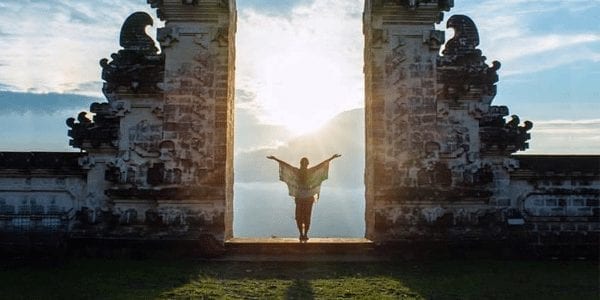 Toltec Shaman, Elder & Seer Francis Rico
Wednesday, Aug. 29th at Billings First Church, presented by Barjon's Books & Jennifer Freeman, Sponsored by Billings 1st Church 310 N. 27th St., Billings
Arrive at 6:00pm. Program 6:30pm to 8:30 pm. – $25 at the door.
EXPERIENCE THE GIFT!
It used to be that we'd recognize certain people as being "gifted" – as having unique abilities that made them special – our entertainers, inventors, geniuses, athletes – and of course those with super-powers, like Superman and Superwoman!
But now, faced with the challenges of the dramatically challenging times we live in, a new and compelling understanding of giftedness is emerging: Each one of us is innately gifted by Divine Presence – and this is not about being "special" – but rather – it is about our unique gifts being essential to the well being of life itself!
These current challenging times have long been prophesized by our indigenous wisdom traditions – and, would it surprise you to learn that our ancient ancestors were anticipating the arrival of YOU? Hard to believe?
That's understandable – we think of ourselves as basically normal people, just doing the best we can – even though the evidence of our giftedness surrounds us – we forget that our lives are a gift, and that we are a gift to our families, friends and community.
But we're talking here about something profoundly more compelling than just being grateful for what we have! We're talking about the emerging necessity for each of us to wake up to the creative, resourceful and agile being that is the truth of who you really are!
On this special Wednesday evening, you are invited to directly experience the mystery of your own giftedness – discovering your own "super-powers – by sharing in an ancient indigenous ceremony of alignment and discovery.
You will be gently guided to the realm of the Sacred, to the fields of open perception, to remembrance of purpose, and to the discovery of your own essential contribution to life. Together we'll prepare, we'll journey, and we'll experience living ceremony. You will come away from this evening both inspired and energized to bring your gifts to benefit your own life, as well as the lives of your family, friends and community!