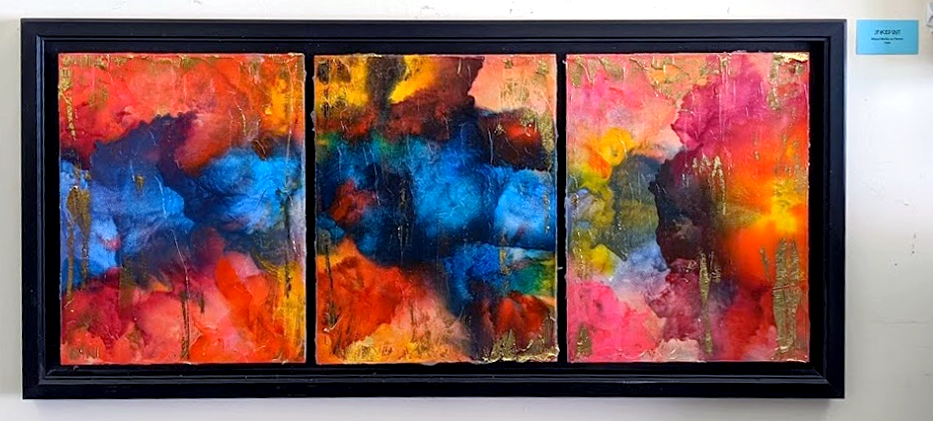 Art Reception: Explorations in Emotional Healing, by Dani the Bohemian
Please join us for a reception celebrating the latest collection by Dani the Bohemian, Saturday, June 20 from 5pm to pm.
With backgrounds in Psychic Mediumship, Personal Training, and Graphic Design, Dani the Bohemian has spent her life creating works from the fundamental levels of each medium. Her work can be viewed during regular store hours in our Art Gallery room.
Explorations in Emotional Healing
It took a Post Traumatic Stress Disorder diagnosis for me to realize that in order for me to change my life, I need to heal my emotional wounds. The psychological baggage that has been weighing down my soul isn't mine to carry. We sometimes bear the burden of others' to keep the peace, or to try and help. But if we aren't careful, that well-intentioned aid can become a self-imposed punishment. Learning to release the bottled up pain, guilt, disappointment, embarrassment and shame have been the first steps in a journey toward healing.

This show is an eclectic mash-up of whatever I needed to process at that time. When an idea came to me, I didn't filter it, I didn't label it, I didn't try to change it in order for it to fit some theme. I tuned in, zoned out, and let my creative inspirations run rampant. I battled with the idea of explaining how each painting told a story, one I didn't fully understand until the painting was completed. However, the purpose of this show, Explorations of Emotional Healing, isn't just about me. It's about anyone struggling and I don't want my discoveries to influence my patrons' breakthroughs.